Dashcams are becoming increasingly popular. In North America and beyond, these small, attractive gadgets have begun to pop up on dashboards and windshields with growing frequency.
In fact, the dashcam industry is bigger than you might expect—and it continues to grow. In 2018 alone, retailer purchases of these recorders are expected to increase 20% over just last year. Furthermore, a recent survey in Canada indicated that 10% of drivers already have a cam installed, while a quarter of motorists agree it's a good idea to have one.
Another indicator? People in Germany, Japan and the U.S. are searching for the term "dashcam" online three times as much as other popular auto-related terms like autonomous driving.
What's behind this growth?
According to observers, it can largely be attributed to falling prices coupled with growing awareness. Motorists are snapping up dashcams because they're starting to see the value and security these devices can bring to the average commuter.
And although there are many different motivations behind each person's purchase, the advantages are universal to most. So, even if you're investing in a device for a certain reason, you're bound to get more out of it than you might expect!
Here are nine impactful examples of how dashcams can enhance your driving experience. What's your favourite?
They provide a second set of eyes.
One of the most common reasons drivers are installing in-vehicle recorders is to have a backup account of their daily drive. Then, if you are ever in a collision, or are a witness to something out-of-the-ordinary, a dashcam gives you third-party, neutral evidence to help untangle what happened –and present to investigators if necessary.

As a traffic service constable told the Globe and Mail newspaper, "[Dashcams] have been invaluable to the police. They help protect the driver and offer a third-party witness to anything that may occur."

In Canada and the United States, dashcams aren't going to bring down your insurance premiums – at least not yet. Still, the footage from these devices are often accepted as additional evidence when you're recounting an incident. In many countries, dashcams are also becoming a popular way of preventing insurance fraud or capturing road rage incidents.
They give you a sense of security.
You love your vehicle, and you will also love the sense of peace you get knowing that, when it's parked, you've got an electronic observer recording any unusual activity. Many RSC customers tell us that one of their top car cam uses is to monitor their car, truck or SUV when it's unattended. They can pick up their phone at any time – from their home, from their table out at dinner – to check in on their vehicle. And, if anyone were to break in or accidentally hit it, you as an owner then have video evidence to follow up with.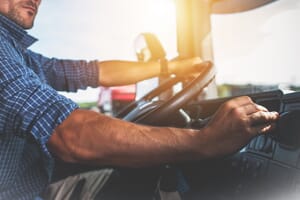 They help with job-related compliance.
If you work in a role related to law enforcement, trucking, moving, oilfield operating or transportation, you may be required to record either yourself or the road in front of you while you're on the job.

An RSC in-vehicle recorder makes an excellent solution for those looking to purchase a job-related dashcam. With easy-to-use features and multiple settings, you can find the right device that fits your driving schedule while also fulfilling your employer's requirements. Plus, it doesn't hurt that it's a pretty sophisticated tool—probably one of the coolest work accessories you'll own!
They can help you improve your driving skills.
If you're on the road in poor visibility, or if something happens so quickly you can't quite gather what happened, an RSC dashcam allows you to review what happened – after you're parked for the night. By reviewing the footage, you can see the finer details to help you understand what happened. Maybe a vehicle swerved into your lane, or maybe a motorcyclist was in your blind spot. Just like a football player would review a game tape, studying your time on the road helps you make sense of–and potentially avoid–unwanted situations next time.
They're discreet and unobtrusive.
We design our RSC cameras to be as small and sleek as possible while still offering big functionality. When it comes to installing electronics on your dashboard or windshield, size matters. We give you back much as much space as possible while still giving you a powerful recording device–so your view beyond the steering wheel remains as clear as possible.

Furthermore, thanks to the compact, practical design of our models, RSC cameras are less likely attract the attention of would-be thieves who are looking for big, obvious electronics to grab from your vehicle. So you get all the benefits of a high-tech device, without worry that you're attracting thieves looking for easy targets.
They're easy to operate.
At RSC Labs, we are proud to offer modern, cutting-edge technology. That means you can operate and manage most of the settings, including viewing, deleting or storing footage and adjusting your viewfinder feed, all from your smart phone. Also, these are multi-talented units. They keep up with date and time so you have one less thing to worry about re-setting come daylight savings time.

Even better, because they're easy to use, yet still pack a bundle of features into one device, you don't' have to worry about fiddling or adjusting once you're on your way. Just set, and forget.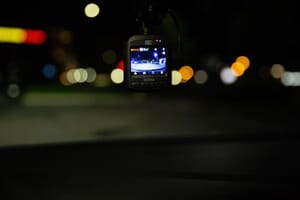 They give you night vision.
Our live-viewfinder models have night vision mode, so you know we've got your back even when the sun isn't shining. With automatic switchover to night-vision mode when outdoor lighting becomes dim, you can focus on getting to your destination, knowing your recording will be high quality, even if the lighting is poor.
They allow you to share your love of driving.
You've seen the commercials for luxury vehicles encouraging motorists to make the most of driving before self-driving cars come along. But while the days of autonomous vehicles are still a ways off, the message rings true for those of us who never tire of expertly steering along a favourite route. A dashcam takes this enjoyment to the next level by allowing you to record your moves and distribute the video to your friends and online network – so they get to share in the same love of the road.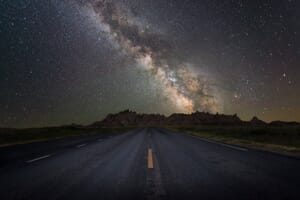 They allow you to keep your hands on the wheel.
And much like the above, dashcams can provide some entertainment too! Your on-board cam allows you to share your view from the road – especially when an unforgettable, photo-worthy phenomenon comes into view. So, while you've got two hands on the wheel, you can still ensure you capture that once-in-a-lifetime meteor shower, YouTube-worthy thunderstorm, or beautiful family of deer, in rich, real-time detail. Then all you have to do is download—or upload—for your friends and family to watch over and over.
Your goals when purchasing a dashcam are going to be unique. That's why you need a suite of options that allows you to choose the best device for your lifestyle.
Whatever the case may be, when you install an on-board recorder, you know you'll be getting a safety partner for your drive that will continue to enhance your on-the-road experience. Then, once you're ready to get behind the wheel, it'll be time to show the world what you've got.