The holiday season is all about expressing how much we care for the people around us. And nothing shows you care more than gifts that help keep your friends and loved ones safe. We've put together a round-up of car and road safety gifts to help you shop this season, from simple to tech and everything in between. Find something for anyone you need to check off that list!
Find the Keys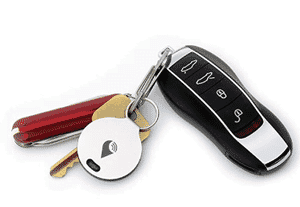 Put simply, looking for a lost item (like your car keys) before you leave the house costs you time. Depending on how long you need to search, this process can make you late or make you feel rushed. Neither of those situations are ideal if you're about to get behind the wheel, and they may lead to unsafe driving behaviour.
Enter: Trackr. It's a simple fob you can attach to a keychain and connect to the accompanying smart phone app. If you've lost your keys, you use the app to make the fob ring and light up. With a range of 110 feet, this device is sure to help you find what you're looking for.
You can buy Trackr here and discover similar products like it here.
Protect the Tires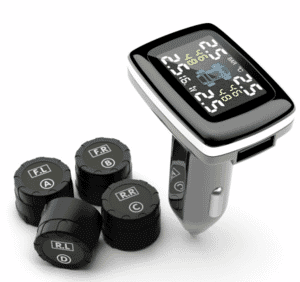 Tire pressure should be checked on a monthly basis to ensure they're properly inflated. Driving with under-inflated tires increases the risk of puncture, wears them down, and decreases your fuel efficiency.
But despite those risks, many of us don't inspect our tire pressure as often as we should. This wireless tire pressure monitoring system helps you track the status of your tires in real time, thanks to a small sensor on each air valve that transmits measurements to a control unit plugged into the 12V power socket.
You can buy this tire pressure monitor here and discover similar products like it here.
Give a Jump Start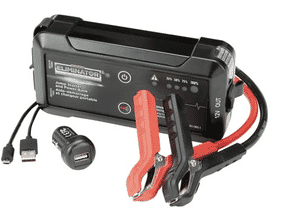 There are few things worse than that sinking feeling you get when you walk out to your car after a long day, only to discover that it won't start due to a dead battery. The traditional solution in these types of scenarios is to use jumper cables to connect one car's dead battery to another car's battery that still has some power.
However, this portable car jumper battery is a standalone powerful back-up battery, so you can get back on the road without anyone else's help. It works the same way as the other car's battery in the typical jumpstart process, and it can start your car more than 20 times before needing to re-charge.
You can buy this tire pressure monitor here and discover similar products like it here.
Prepare for Emergencies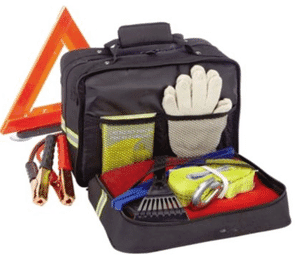 Weather and road conditions this time of year can be unpredictable, which is why it's such a good idea to keep a kit of essentials somewhere in your vehicle.
This auto safety kit is compact while still providing everything you need to be prepared for a wide variety of scenarios. No matter what issue you encounter, one of the 86 items in the kit is sure to help, from an LED flashlight, to a 2-in-1 screwdriver, to a first aid kit, to duct tape, to a tow strap, to a fleece blanket.
You can buy this kit here and discover similar products like it here.
Create an Exit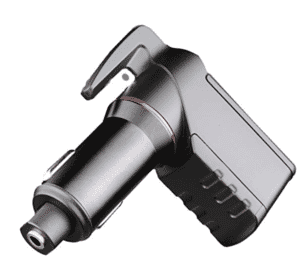 In emergency situations where you need to escape from your car, such as driving into a body of water, it may not be as simple as unbuckling your seatbelt and opening the door. You may find that you need to cut the seatbelt to release it and/or break the window to exit the vehicle.
That's where this 2-in-1 emergency escape tool comes in—it includes a seatbelt cutter, window breaker, and also acts as a high-speed charger for your devices for everyday use.
You can buy this tool here and discover similar products like it here.
Add a Mirror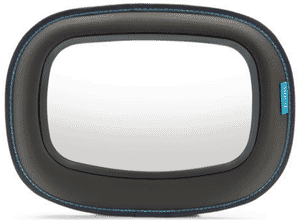 Safety experts recommend keeping your child in a rear-facing car seat for as long as possible, and at least until they are two years old. That's because in the event of a crash, rear-facing car seats are designed to offer extra protection to young children's head, neck, and spine.
The one problem with this set-up is that by their very nature, rear-facing car seats don't allow you to see your child's face when you're driving and they're in the car seat. This attachable seat mirror resolves that issue. It can be installed on the headrest of the seat your baby is facing toward, creating a new sightline between you and your child so you can check in on them by looking into your rear view mirror.
You can buy this mirror here and discover similar products like it here.
Expand the View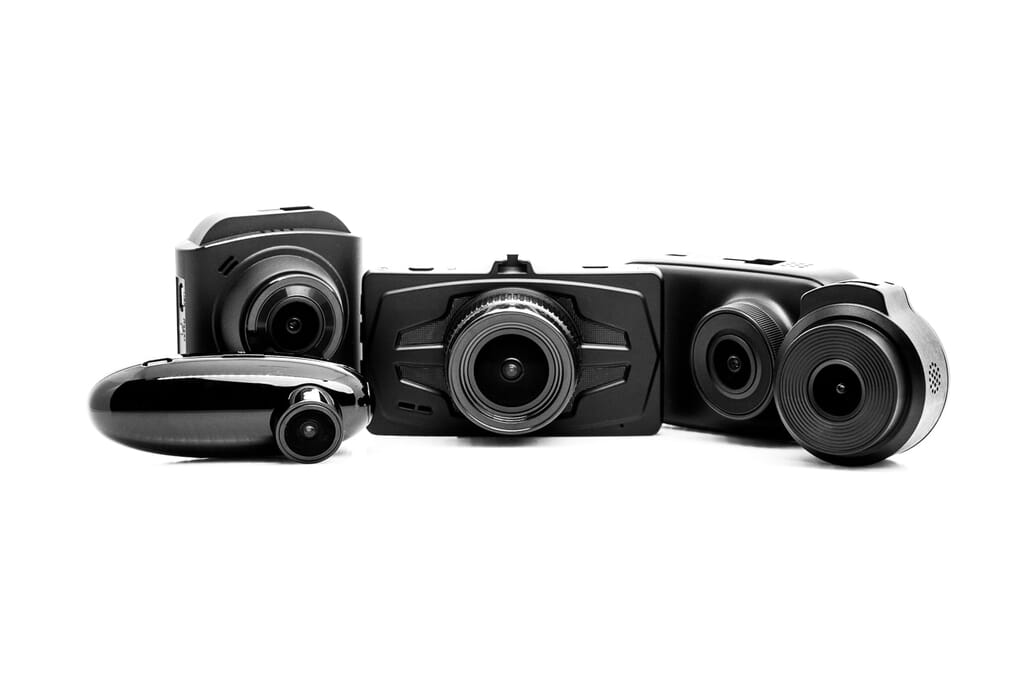 Give the gift of peace of mind this holiday season with an RSC dashcam. Dashcams offer a second set of eyes on the road, their footage can often be accepted as additional evidence in the event of a crash, and overall, they're a discreet and simple way to make your friends and loved ones feel more safe in their vehicles.
We currently offer five models, each with their own features and strengths—so whether you're looking for an unobtrusive and easy-to-use dashcam, a sleek stocking stuffer, a camera with amazing night vision, a parking lot protector, or something that covers you from front to back, you can find the right RSC dashcam for whoever's on your holiday shopping list.
You can find a convenient in-store or online retailer to purchase an RSC dashcam here.
For more tips on the potential benefits of dashcams, read our blog.